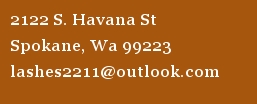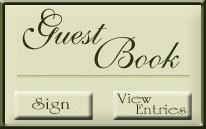 About the Artist:  Eileen Frances is a Washington State Licensed Esthetician, trained in the Advanced Art of Semi-permanent Eyelash Extensions in 2008 by 3D Beauty International. With several thousand hours experience in this intricate art, Eileen is proud to claim an extensive and ever growing client base, both delighted and amazed at her talent for individualizing the styles of each person. Eileen received MicroBlading Cerfification from world renowned Rita Romo of BALTIC BROWS. Please take a moment to view some of the entries in her guest book below.

                  TUSTIN CALIFORNIA TRAINING

Entry Level Training: Wednesday Dec. 7th & Thursday, Dec 8th, 8am-6pm

(1hr lunch break)  $1000

Advanced Level Training: Friday, Dec 9th & Saturday Dec.10th, 8am-6pm 

(1hr lunch break ) $1200

                                      $500 Deposit is required at registration.

​                                               

                                    REGISTER HERE 


PLEASE NOTE:  Price Change as of 3/14/2016

                  20% Off All 

           CREAM REMOVER

                     in our

   Sale Ends at the Stroke of Midnight                 All' Hallows Eve

"Our professional extensionists all participated in Eileen's outstanding training. We have increased our bookings and generated new business! We give Eileen Frances a five star rating for her excellence in the eyelash extension training industry!"

  Blades Design Group

  Spokane

Click Image to Review

 BL Training Summary

Microblading...the dream brows 

                                             you've always wanted!