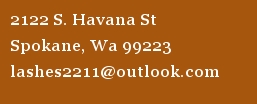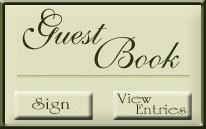 About the Artist:  Eileen Frances is a Washington State Licensed Esthetician, trained in the Advanced Art of Semi-permanent Eyelash Extensions in 2008 by 3D Beauty International. With several thousand hours experience in this intricate art, Eileen is proud to claim an extensive and ever growing client base, both delighted and amazed at her talent for individualizing the styles of each person. Although trained in all aspects of esthetics, Eileen specializes in eyelash extensions Please take a moment to view some of the entries in her guest book below.

The range of eyelash styles available to you through Beautiful Lashes is complete, offering 8 different curls and 8 different diameters, and lengths from 7mm to 19mm.  Also offering 100% pure mink, faux mink, alluring silk, premier silk, and diamond silk textures as well as glitter lashes, colored lashes, swarovski crystal lashes and more. 

     With Eileen, your style is personal. Always open to questions, never hesitate to call or text her. She dosent keep you waiting.

          Appointments available Mon-Sat. 

    Schedule An Appointment Online Now 

                           or Call  

                    509-294-2878


PLEASE NOTE:  Price Change as of 3/14/2016

20% OFF ALL LASHES THRU AUGUST!

           SEPTEMBER SALE

                  25% Off All 

          Tweezers & Scissors

                       in our

      Sale ends September 30th